What Sparks Poetry is a serialized feature in which we invite poets to explore experiences and ideas that spark new poems.
In Books We've Loved, we asked our editorial board members and select guest editors to reflect on a book that has been particularly meaningful to them in the last year, with the intention of creating a list of book recommendations for our valued readers.
"Explore What Sparks Poetry" is made possible with funding from The Virginia Commission for the Arts.
"Rainbow" performs a demonstration of Soffici's manifesto for renewal, both urging the artist to wake up, revive, and take their place at the center of things, like a wizard or an alchemist, and doing so himself with the poem. Poets, like painters, he shows us, would need new techniques to respond to this radically new century. But rather than the aggressive techniques the Futurists advocated—the violent imagery and bombastic declarations designed to wrench Italy into the new century by force—Soffici chose color and expressive typography to reproduce the vibrancy, disorientation, and sensory overload of early twentieth-century life.
To persist in time is to be an individual, a life. To exist only as a grammatical form is to be taken out of time. Only after years of reading Miłosz did I understand that, for him, to live on in this form of immortality is not a triumph of art, but a marker of absolute loss.

I first opened fretwork three weeks after my father's unexpected death. I had to stop reading after the second poem. I returned the book to its shelf and distracted myself with a gossipy novel. A few months later I tried again and found fretwork to be a necessary companion to my evolving grief.
I keep returning to Sun Yung Shin's The Wet Hex. I read it on New Year's Eve and again earlier this month as part of The Sealey Challenge. It is, poem-by-poem, brilliant, personal, candid, emotionally resonant, fantastic and sensational, mythical and mystical and musical, technically-sharp, lyrical, and attentive to the details in languages.
In recent years, he and I had joked about spending our retirement together on a bench on upper Broadway, haranguing the pigeons and the traffic. It isn't going to happen. But something even lovelier continues, and I rejoice for him and for his best beloved in their inevitable reunion, when a light changes in eternity.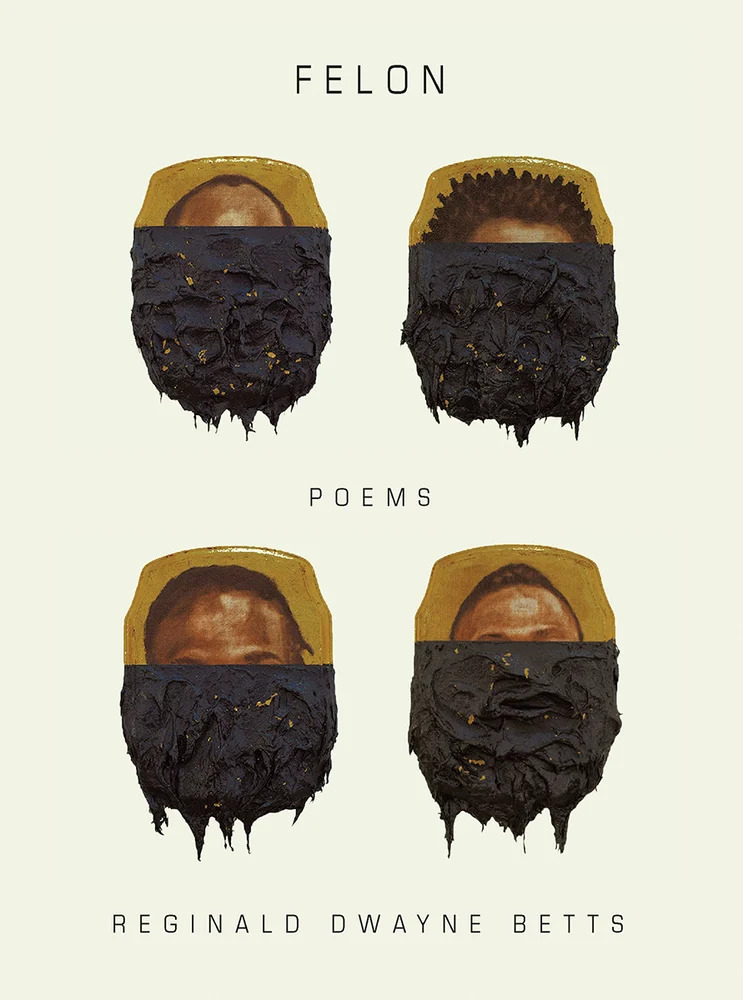 Betts does not hide just how high the odds are stacked against him. Instead, he shows us how he is freed by his truth and how he finds joy even through the consequences.
Written to daughters and sons, husbands and strangers, dead painters and live mothers, Freddie Grey and George Floyd, Henri Rousseau and Neculai, centipedes and goats and wandering wombs, it reminds me that the world is full of address, peopled by those we are subject to, responsible for.
The irony of poetry being labeled a blockbuster, the gap left by a letter torn from the sticker and how that gap transforms the word—condenses some of the aspects of Ova Completa that I love: dislocation, play, layering, mixing, tearing: of times, spaces, structures, genres, languages.
When asked the perennial question of what book he would take to a deserted island (or the Argentinian equivalent in the 50's), Jorge Luis Borges said he would take a dictionary...If the question were asked to Dolores Dorantes, I'm positive she might give the very same answer.
This book serves as a guidepost to what I already know: that total faithlessness and despair toward a world that can also be impossibly beautiful is a tragedy both personal and profound. And because of this book I remember to live and hope "in a thousand languages" and that truly living isn't "magic, it isn't a trick. / Every breath is a resurrection."
The words that come to mind when I think of this work are "vision" and "dimension," and in "Fig. 55," a structure the approximate shape of a barn stands above a block of almost-text. In the text, we learn that the sentences will "leak their histories" and "build an essay under the floor and have math be the ghosts."
Unfolding does not, inherently, mean disruption. Like a poem, we're asked by Lao-tzu to approach the world to find the harmony between existence and non-existence. And as a series of poems, the Taoteching moves beyond its genre because it not only is an aesthetic object, but a manual for living, both as an individual and as a society.
Threa Almontaser's book, The Wild Fox of Yemen, undoes me, bodily. These poetic worlds ferociously cast aside the white gaze in an act of reclaiming illegibility—while also acknowledging the searing that occurs from being unable to be interpreted.
Reading Kim's collection in 2022 is a self-education on Korea's historical past and its influence on contemporary Korean/Korean American life. It remains relevant especially in the context of the ongoing rise in anti-Asian racism. (Those of us who self-identify as Asian American know that this racism is not new.)
If the body is "starred with damage," marked by invasion, error, and anxiety, in its terrifying openness, it also becomes speculative matter, tendering a pathway into alternate pasts and presents.
I pick up a book by a poet I do not know: Gary Snyder's Riprap, & Cold Mountain Poems. Snyder on the cover, with... a smile that is level, not wide; that is at ease, calm.